Alright, for those that have followed my story of taking in my nieces, I do have new updates. On April 17, 2015, we adopted the girls and it was finalized. We started the process last January and the girls are super happy to have our last name now and to have a family that loves them. If you are on my FB page, then you already knew this and saw their adoption videos singing about their happiness. The day school got out, I took the girls to NY to visit my family. We were gone about a week. They had a blast and were pretty good in the car. Once we got back, 2 days later, we drove to Chicagoland for another week. I use to live there and wanted to visit my friends and meet Bob Futo. Wasn't planning on picking up any new critters..lol He didn't have any Suri's available but I have always admired the carpet pythons. So, we picked up 2 carpets.
These are cellphone pics but I want to get them settled before really messing with them too much.
This 10 month old male is 25% Bredli, 25% coastal, and 50% jungle: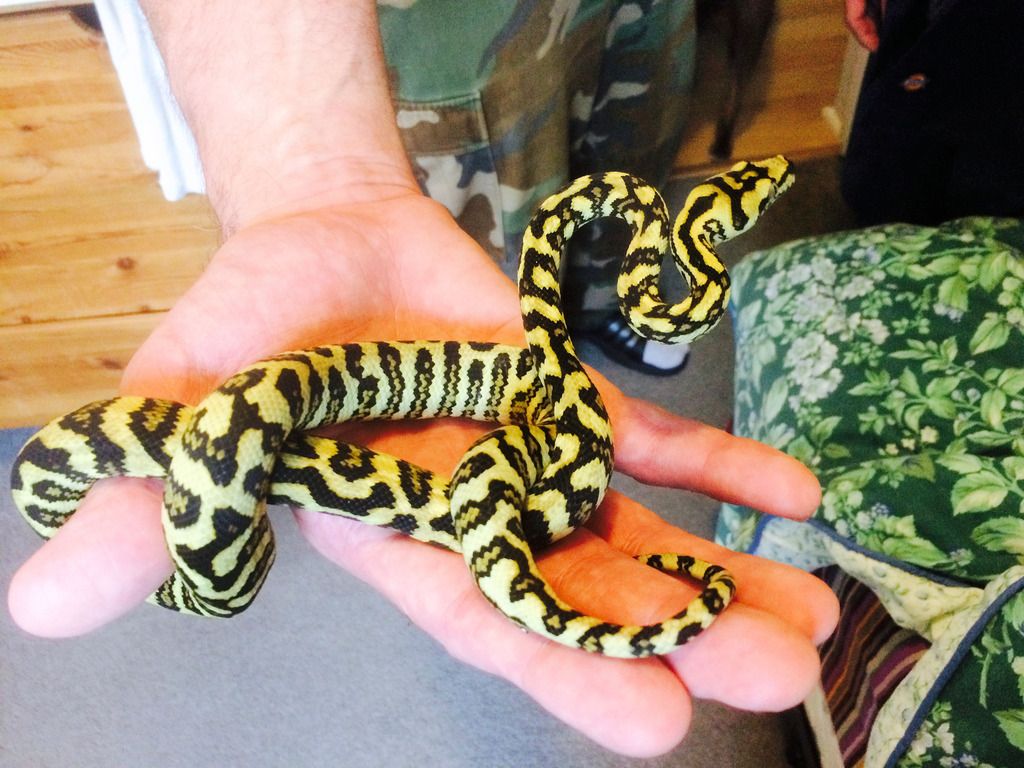 This couple week old female is 12.5% Bredli, 12.5% coastal, and 75% jungle:
I am looking forward to playing with these carpets and watching them change colors.
Star