I didn't really know there was an area here for carpet pythons. But now that I found a good spot here we go!
It is was a very hot, muggy day in Minneapolis and the sun just broke out after the morning fog burnt off on this day.
Apologies, my deck rails took a beating from the weather this last year and they look awful here.
This is Jewel! She is a coastal carpet python. Probably a mix, but the size of her parents say mostly coastal. (Mom 10 feet and Dad 8+ feet)
She is getting a bit thicker these days and is over six feet long at 2 years 2 months old.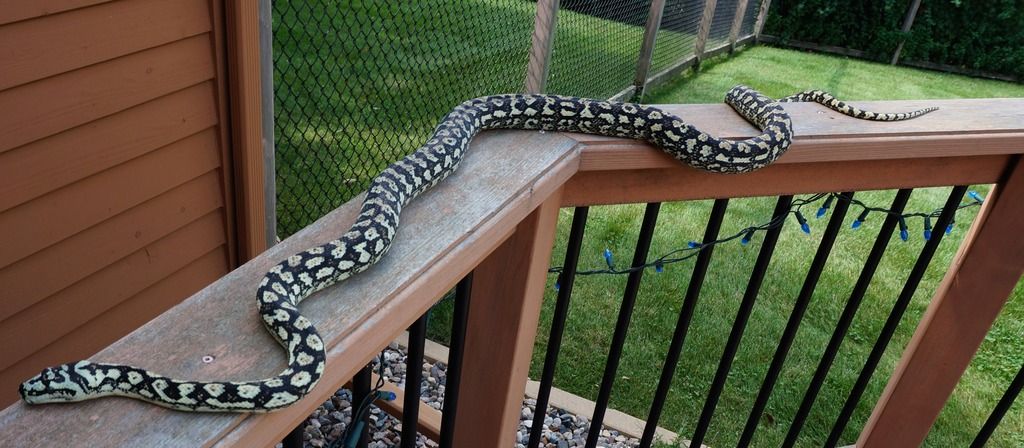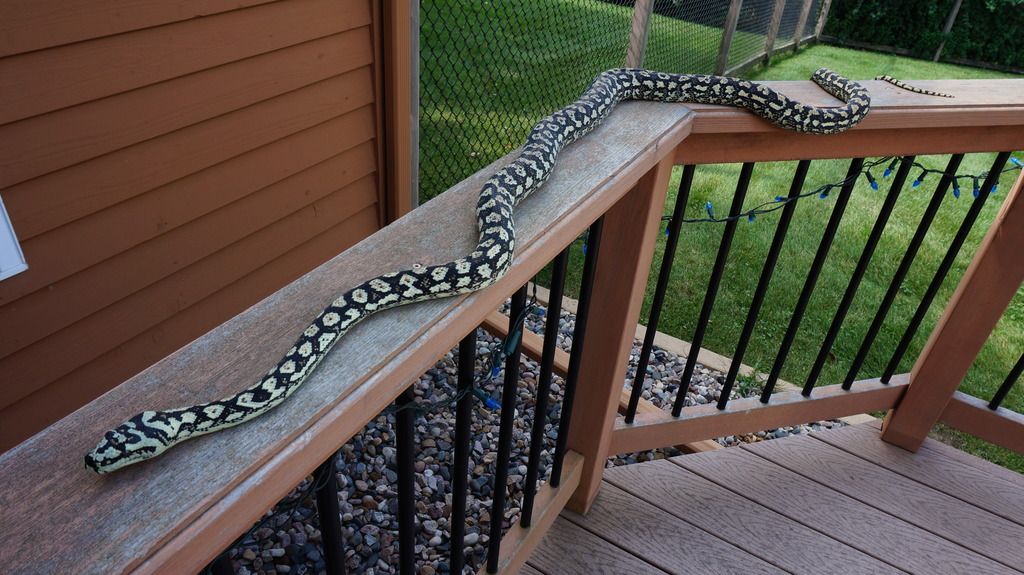 I tried to capture her pattern and coloring on the sides. I think she is starting to look a lot more coastal than jungle. Initially a lot of folks pegged her as a jungle.

She was moving about constantly and getting any quality images was difficult. I was able to get some shots closer up which was surprising given her obvious enthusiasm to explore.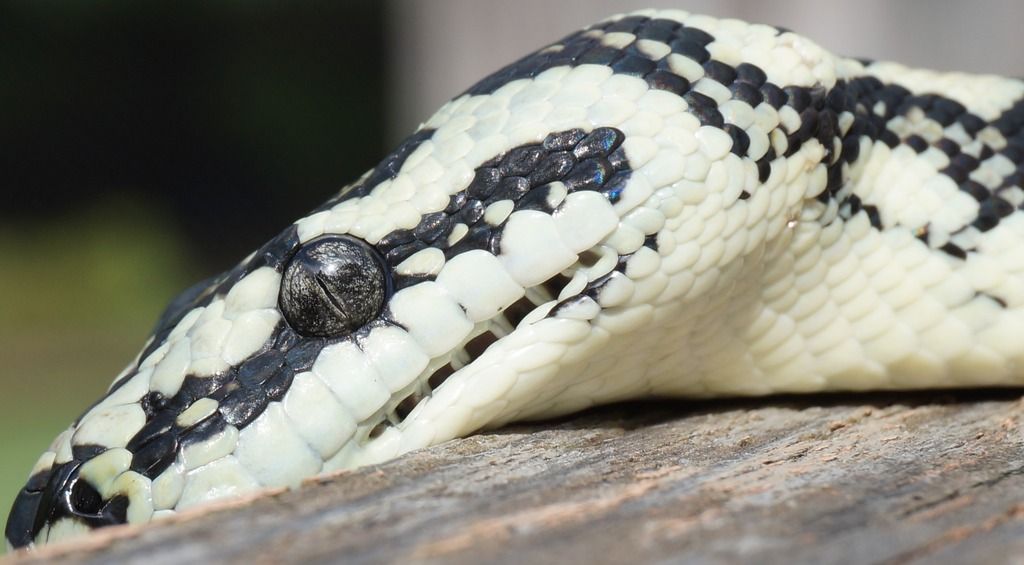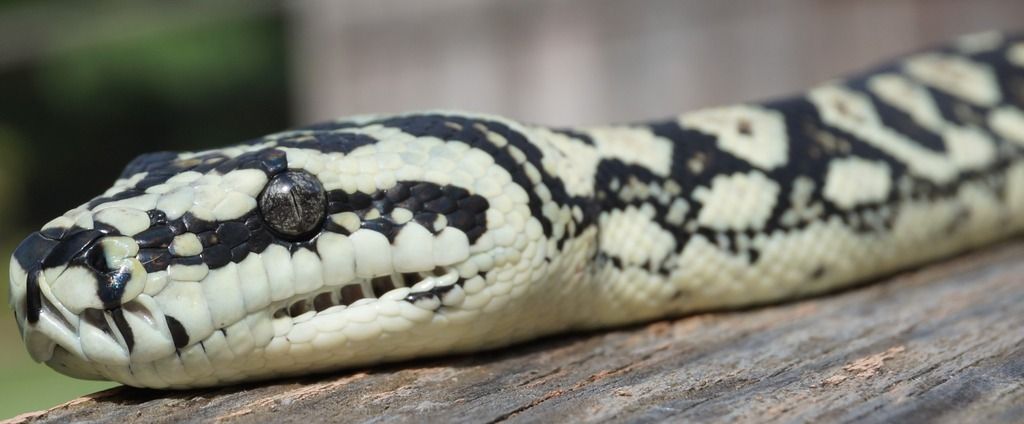 She really isn't yellow, but more ivory and black with browns and even some red mixed in. Her tail is becoming a burnt color which was probably her most yellow area early on.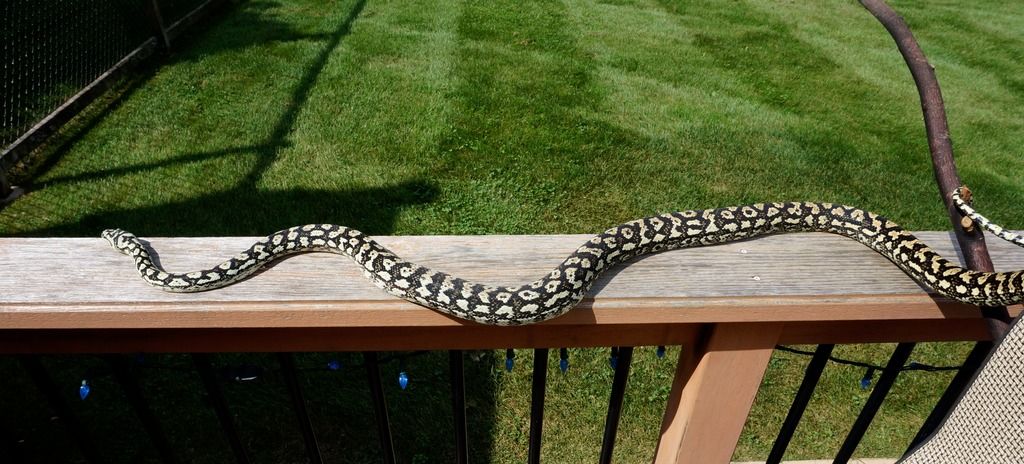 I may do some in cage photos this winter but this is it for the outdoor stuff for the year.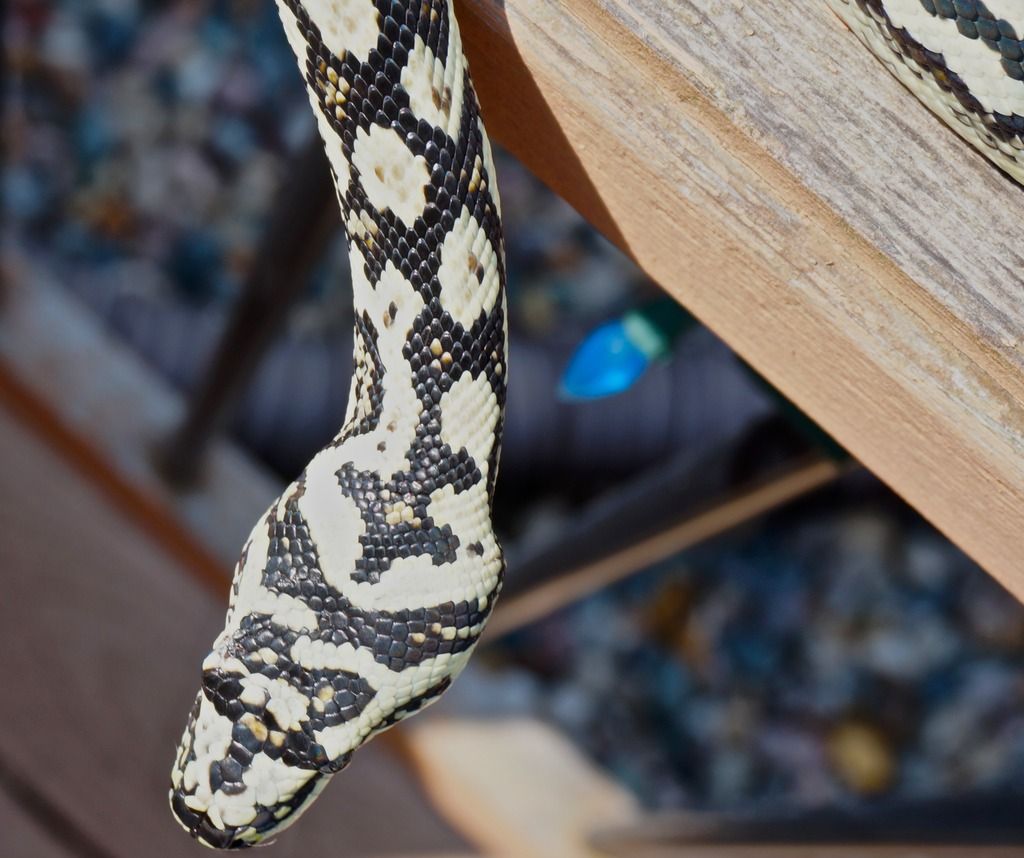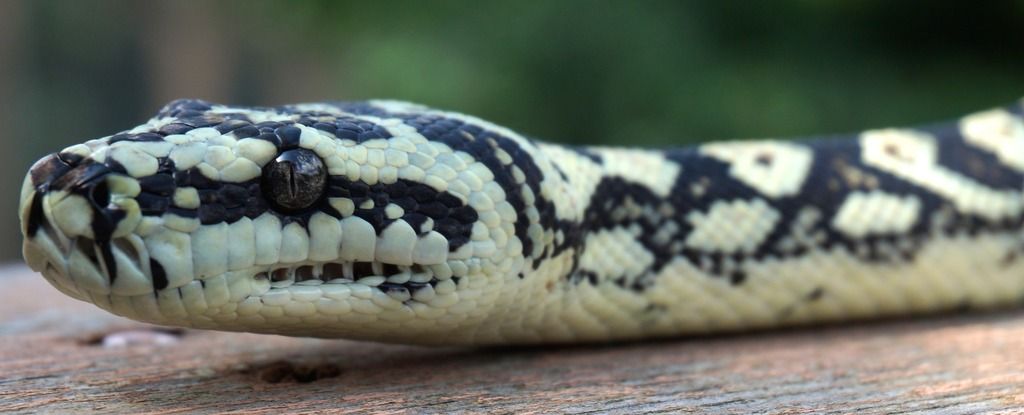 Thanks for checking her out!