It has been warming here, and the snakes have been active. I'm a multi-species keeper. I'm not a breeder or an expert, just a guy that loves nature and snakes. After buying my son a royal 5 years ago for his birthday I convinced my wife to let me get a boa constrictor, and then a carpet python and finally a reticulated SDxdwarf.
I could never pick a favorite, though my boa is VERY special. This girl here is also a snake that deserves a special place on the favorites list.
Morelia fans,,, this is a coastal carpet mix of some type. I bought her for almost nothing and didn't care what she was, although I did want a coastal for size. She was beautiful to me form day one. I especially enjoy Mother Nature colors and patterns and was not after a morph or anything shocking. She did have the cleanest, most bright pattern of the bunch but was also the largest.
Here we are almost 3 years later and I have a semi large, healthy girl here named Jewel.
She's closing in on 7 feet long and is a terrible eater. She is also the nicest, most curious, friendly snake here. There really is something about Aussie snakes when it comes to social behavior IMO. I've heard this from more than one person.
These photos were taken less than an hour ago. Enjoy Jewel,,,, again LOL!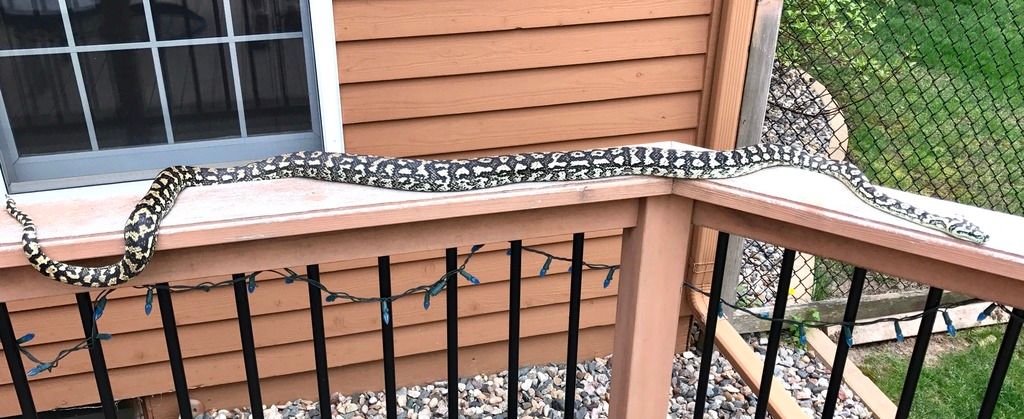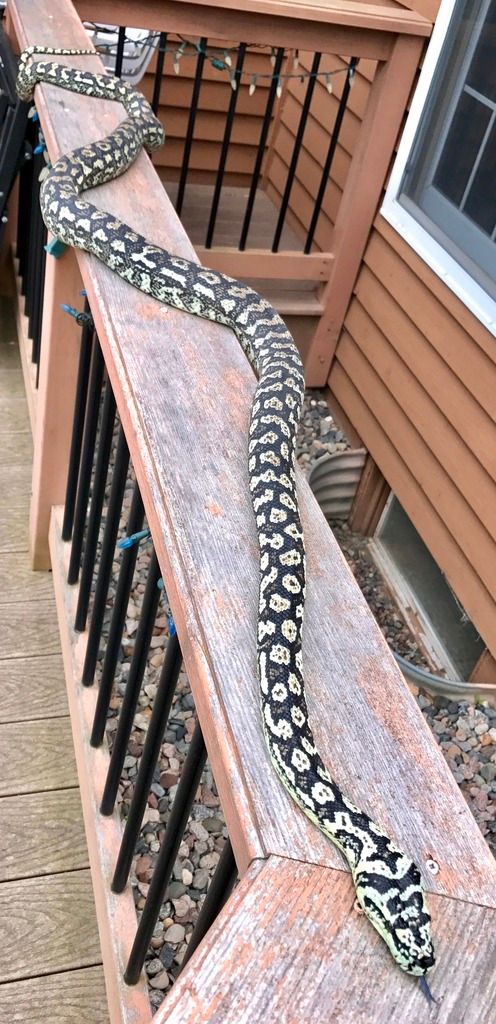 She can eat huge items but prefers to be fed once every 2 months. Usually 2 large rats. 1 live to get her excited and the next she is OK with F/t.

Close up she is fascinating.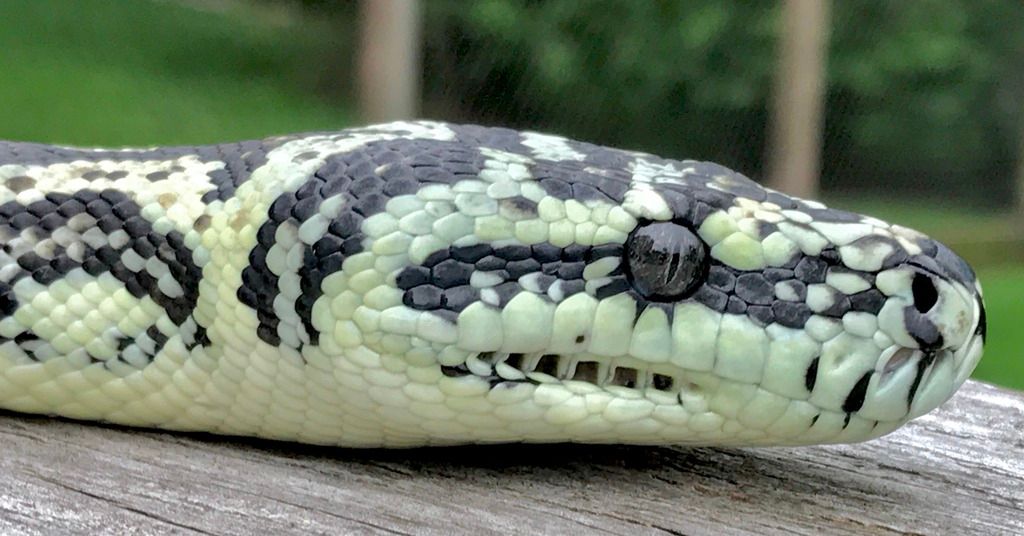 Honestly I don't know what she is mixed with, I'm just happy to own her.
Folks,,,, there is nothing like a good carpet python!!