In my pond...bullfrog who I think ate most of my goldfish and all the tree frogs this year
I've forgiven him though because he made at least 2 baby bullfrogs! Just saw them, about an inch long.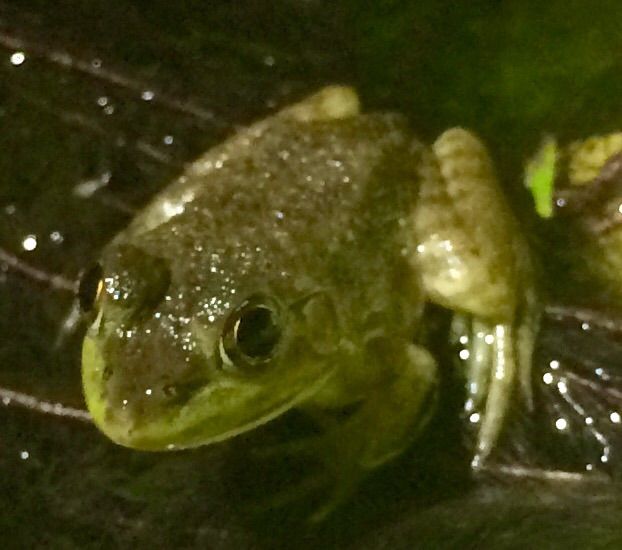 Look at the top of this pic. I think that's the bullfrog hiding under the surface.