Well, as much as I love my dog Boomer, it appears as though I will be getting rid of him. As you all know, I rescued him from a pretty bad situation as the runt from a group of fighting dogs. He appeared neglected and not very socialized when I got him at about 10 weeks old. Since then, with good nutrition, socialization, play, love and training he seemed to have recovered well. Only a couple of growling incidents early with being agressive when taking one of "his" posessions. That seemed to have subsided as well.
UNTIL NOW.....I was at work and my wife came running in saying "I almost strangled the dog!"....apparently he had gone into my 3 year old daughter's room and taken a yogurt container off of her table. When my wife came in she saw Boomer on the floor chewing the container and Azure combing his tail with a doll brush. The problem was when Boomer saw her enter, and knew she would take the container he was busily chewing, he decided to growl in protection of his precious item. She, of course, went to take the container anyway and got a bit nervous about the growling since Azure was touching him at the time. As she reached down to take the yogurt container HE GROWLED LOUDER AND ATTEMPTED TO BITE HER! This cannot be tolerated from ANY dog....especially from one that is almost as strong as she is as a puppy and will be stronger than her as an adult!
The early growling we simply attributed to him being VERY hungry, and neglected and were hoping to work it out of him pretty easily (and it appeared as though we did). Unfortunately it seems as though it has resurfaced further down the line. I didn't want to take him to the ASPCA here as the Philadelphia region has sooooo many pits that they tend to put them down pretty quickly. Instead, I have a cousin that lives in WV that is pretty "alpha male ish" and said he would try to work with the dog to see where it goes before having to turn him in. So I suppose this will be considered his "Third" chance.
My wife was taking it pretty hard but really understood (after feeling that agression without anyone else being around) that it has to be done. We, have a friend that just had a litter of blues that heard what happened and offered one of his as a replacement. Sooooooo....it looks like there will be a happy ending to this even if it is somewhat bitter sweet. Here is my daughter and wife at the friend's house picking the puppy we came home with. This litter was born on 12-26-09. She picked a blue but had a hard time deciding between that and one of the more traditional staffy colored ones.....anyway, sorry for the long read but I needed to vent....here are the pix....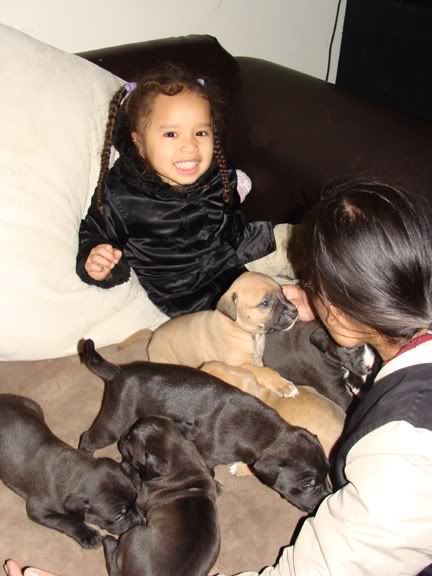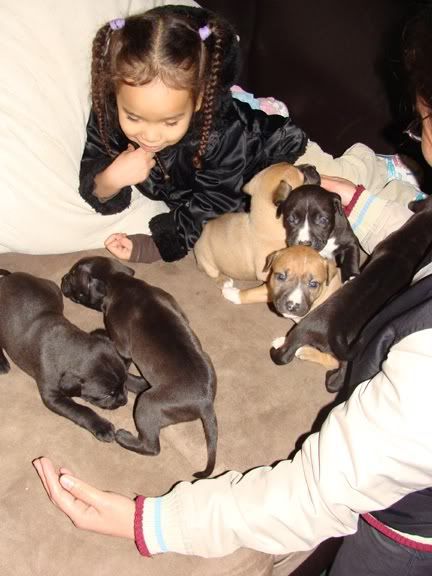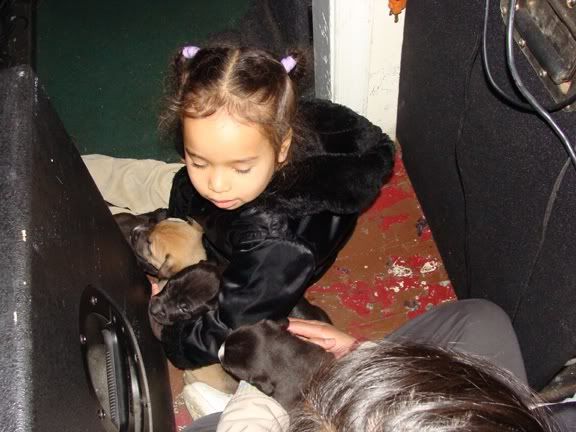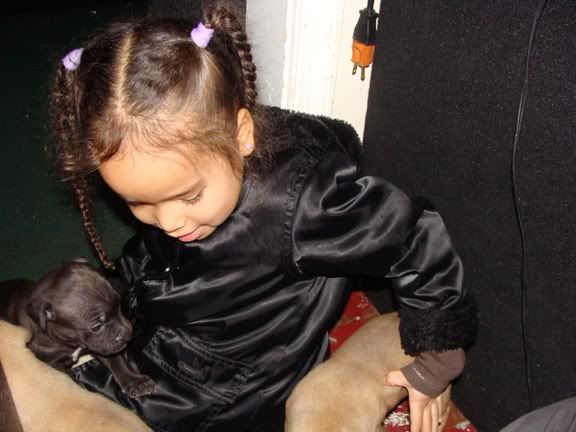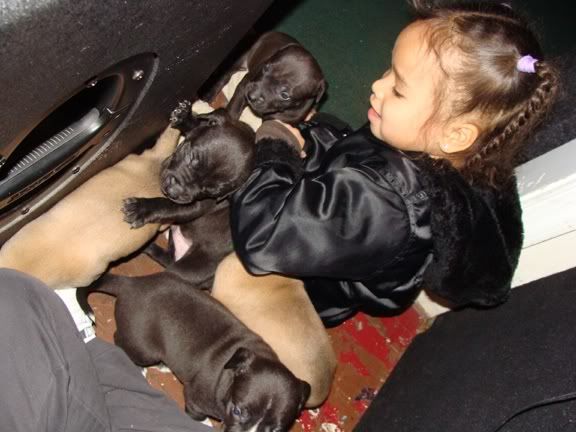 The one we picked (meaning my wife picked....lol) back at my mom's house.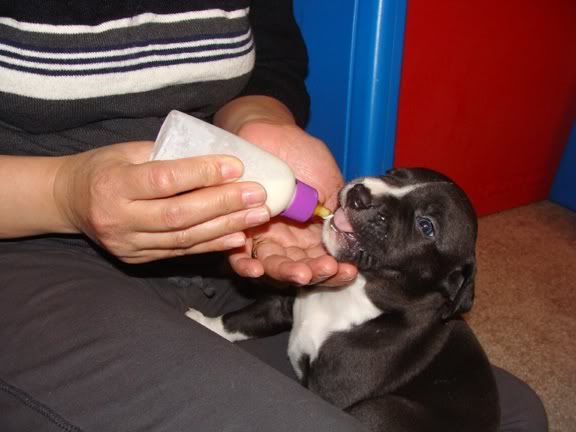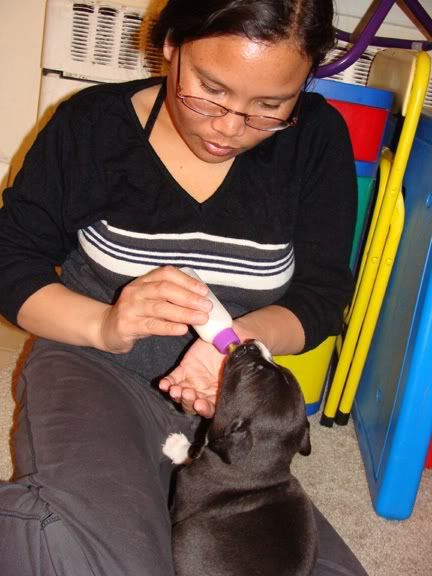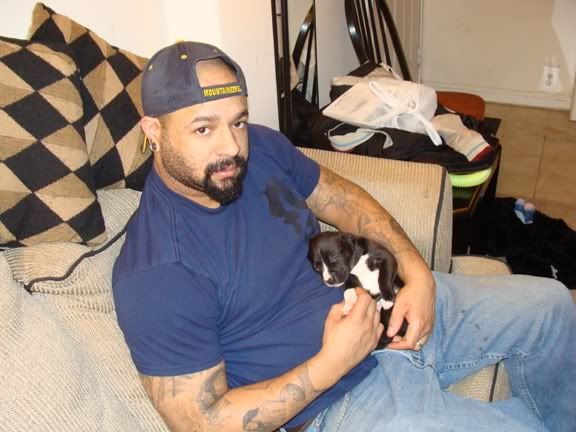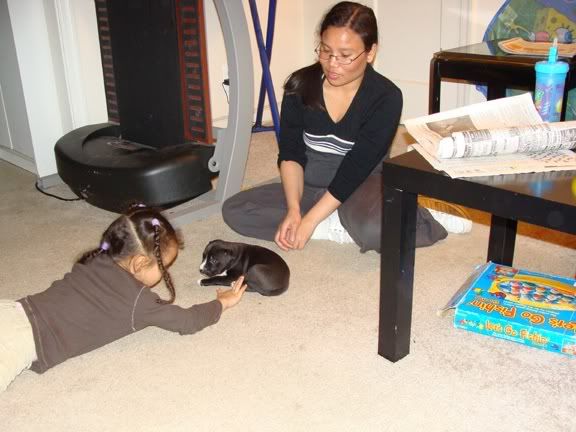 This time we are starting from the beginning!